Mayo Football League

Mayo Football League
News Report
Mayo League Announce plans of return to football
20/06/20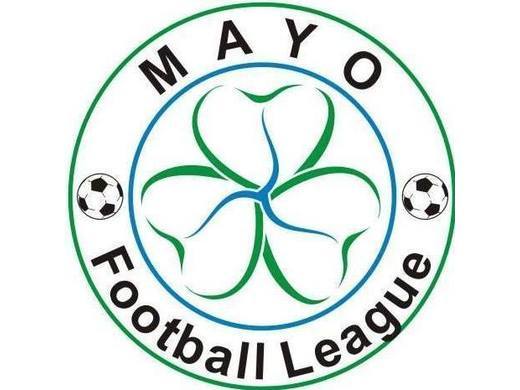 On behalf of the Mayo Football League I would like to thank all our clubs for their excellent co operation in following all the protocols they have had to endure during the COVID 19 pandemic.
The priority of our League is for the safety of all our stakeholders ie Management and Players , Administrators , Spectators and Match Officials .
Our sport has been in lockdown since March and now hopefully we can see some light at the end of the tunnel.
With this in mind the Mayo League will now kick off on the weekend of July 18th /19th.
I would also like to inform you there will be a reduction in Affiliation fees.
In the next week we should see some protocols from the FAI which will have to be adhered to in the interest of our Safe Return to playing.
It is crucial for our clubs to still follow all official guidelines on the FAI Safer return to Football policies.
I would like to pay tribute to all frontline workers who have made massive sacrifices to enable us to return to enjoying the game we all love and enjoy at this juncture.
More detail on our League formats will follow imminently and for now I would like to wish everyone the very best of luck in our ' unique' upcoming season.
Stay safe
Gerry Sweeney
Chairman
Mayo Football League.
Following a meeting tonight of the League Management Committee the following was decided:
As notified by Chairman Gerry Sweeney, the Mayo League resumes on the weekend of Sat 18th/Sun 19th July and ends on 30th November
It is decided to go with a league programme in all four divisions and the Calor Gas Super & Premier Cup competitions.
The Divisional cups i.e. Westaro Cup, Tuohy Cup, Tonra Cup and McDonnell Cups will not be held in 2020.
A decision on the Under 21 league will be made at a later date.
There will be a new format for the Super League and Premier Leagues-----each team will play one round of matches, following these nine matches the top five teams will play each other once for the title and the bottom five will do likewise to avoid the drop. This will involve all teams playing 13 matches (14 rounds). As it's a new format there will be a revised draw.
Leagues One and League Two fixtures will remain the same as notified last March.
Dates to note:
29th June--full contact training and in-house friendly matches can take place.
11th July--friendly matches can be arranged
18th/19th July--Round 1 of the Calor Gas Super & Premier Cups
26th July--Connacht Cup and Shield (last 16)
Transfer window----1st July to 30th September
Registration of players----we expect an announcement from the FAI next week
Follow the site to get the latest news and results straight to your email