Mayo Football League

Mayo Football League
News Report
Calor Gas 1st Round Previews
17/07/20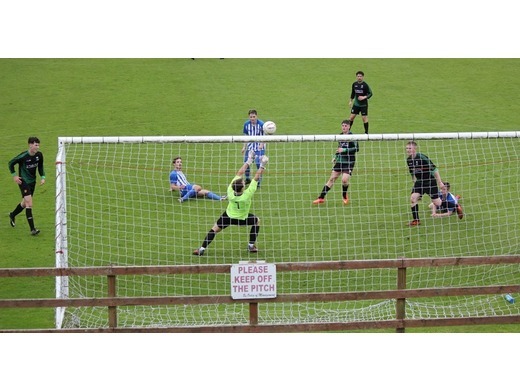 Calor Gas Mayo Super Cup 1st Round
Snugboro United v Ballyhaunis Town (Sat 7pm)
Ballyhaunis Town retained their Super League status for a second season but they did need a play-off win over Straide & Foxford United to secure safety late last year. They begin their cup journey against Snugboro United but will have to do so without long serving manager Tommy Page has taken a step back this season and his absence is sure to felt throughout the club. Snugboro United have returned to the Premier Division after a tough year in the Super League and Aaron Curry's side will be hopeful of making an instant return to the top division. Snugboro really struggled to score goals last season and they will need to rectify this if they are to challenge for honours this time around.

Straide & Foxford United v Ballyheane (Sat 7pm)
Straide & Foxford United's biggest preseason signing was the return of Aiden Flatley to the dugout as the Foxford man returns to his roots to take charge of a side more than capable of making an instant return to the Super League. In their opening game they host Super League side Ballyheane and both sides will be hopeful of a cup run to help get them up to speed when the league starts in mid-August.
Ashley Stevenson has remained in charge at Ballyheane and will be looking for his young side to make further progress this season. They introduced a number of last years successful U18 side into the squad throughout the season but the loss of Ben Edeh to Sligo Rovers could have a huge impact on their goalscoring ability.

Westport United v Ballyglass (Sat 7pm)
Westport have added James McGrath, Daniel O'Toole and Shane Nallen to their squad on their run to the FAI Junior Cup Quarter final and with Peter Corcoran, Cian McAllister in superb form and James O'Donnell returning from injury they will be keen to get their season off to the perfect start as they also prepare for their Quarter Final tie against Oliver Bond Celtic a week on Sunday. Meanwhile it's all change at Ballyglass as Tom Connolly stepped down as manager in the off season and he has been replaced by joint managers Joe Regan and John Noonan. Star player Ryan Connolly has returned to the League of Ireland with Finn Harps and his absence is sure to be a cause for concern for the new management duo. They have added James Colfar and Tommie Joyce from Partry Athletic and are expecting the likes of Evan Connolly and Liam Hughes to be key players this year as they look to consolidate the good work done at the club in recent seasons.

Claremorris v Swinford (Sun 11am)
Swinford are back in the big time as they finally earned promotion from the Premier Division after a series of near misses over the past five seasons. It will be a big step up for Liam Foy's side and they will get a taste of what it will be like when they travel to Concannon Park to take on experienced Super League side Claremorris. The East Mayo side have retained the majority of their squad from last season and will be looking to their experienced players like Joe Slevin, Johnny McNulty and Paul Kenny to lead the way in the top division. Claremorris will be eager to improve on their sixth place finish in the League last year and will be hopeful of a cup run as they can be a match for most sides on their day. They have been given a huge boost as Andrew Peters returns from Galway United and his return should help to tighten up their defence which suffered without him last season. At the other end of the pitch they still have Dean Roddy, Finnian Brady and Rokas Mikuckis amongst their ranks and these three are sure to cause problems for most defences throughout the season.

Castlebar Celtic v Ballina Town (Sun 2.30pm)
Ballina Town are going for an unprecedented fourth Mayo Cup title in a row but for the second year in succession they will face Castlebar Celtic in the first round. The big change at Ballina Town has come in the dugout as Mick Duffy tenure came to an end after they lifted the Calor Gas Super Cup last October. He has been replaced by Philly Devers and last years B team management team of Mark Beattie and Jono Heffernan. They have retained the majority of their squad from last year but the new management team would have preferred an easier game to start their campaign. Castlebar Celtic have added a few new names to their squad as Jonathon Walsh and Liam Whyte look to be two very good additions but whether Cathal Coyne and Gerard O'Boyle will feature this season could be key to whether the Super League champions challenge for honours come the end of November.

Glenhest Rovers v Manulla (Sun 2.30pm)
Glenhest Rovers are back in the top division and are also going to be back playing in Beltra after they did some brilliant work on their pitch over the past year. Chris Rowland is still their key player but others like Kevin Warde and Declan McManamon were instrumental in their promotion push last year. Cathal Chambers has returned to the squad and youngster Colin Hope was beginning to earn a regular starting place towards the end of last season. Roger Clarke's name has been ever present in Manulla teams line-ups for more than twenty years and this season he will remain on the touchline as he takes over from Shane Durkan in the Manulla dugout. Clarke will be determined to get off to a good start but will have to do without the services of Jesse Devers who is lining out for Sligo Rovers at the Showgrounds this season. Gerry Canavan was a key player last year and they will need him to be at his best if they are to challenge this time around.

Calor Gas Mayo Premier Cup
Ballyvary Blue Bombers v Claremorris B (Sat 7pm)
Ballyvary had another tough season last year but with Alan Campbell taking over as manager they believe they now have a squad that can contend at the other end of the table. They have been given a tough opening game in the cup having to face Claremorris B on Saturday evening. Claremorris feel they have a stronger squad than last season having added a few new players to their squad but they will be hoping that last weekend's friendly defeat to Knock/Kiltimagh B is not a sign of things to come.

Conn Rangers B v Killala (Sat 7pm)
Conn Rangers have added a second team to their ranks again this season where Matt Barran and Ashley McGrath will take the reins of the North Mayo side. They have a few experienced names in their squad and the new management team will be hoping they can be bring along the young players in the squad. Killala gained promotion from League One last season and would be expecting to make it through to Round 2 on Saturday evening. They have retained the majority of their squad from last season and will once again be looking to the likes of Rory Gallagher, Mark McDonnell and Aiden Ferguson to come to the fore and with others like Kyle McLoughlin, Matthew Langdon Long and Finn Lacey to continue the input they brought to the team last year.

Crossmolina v Castlebar Celtic B (Sat 7pm)
Two sides that know each other pretty well from last year meet again on Saturday evening as Crossmolina host Castlebar Celtic B in Abbeyview. Both sides have new men in charge on the sideline as Michael Canavan takes over from Derek Grehem in Crossmolina and former player Stephen Moran takes charge at Celtic Park. Crossmolina were unfortunate not to go up last year while Celtic B were unlucky to go down after a strong end to the season.

Conn Rangers v Kiltimagh/Knock Utd B (Sun 11am)
Conn Rangers will be heavy favourites to be in the draw for Round 2 on Sunday evening when Kiltimagh/Knock United B travel to Mount Falcon on Sunday morning. Last season they were surprisingly miles of the promotion race in the Premier Division but this year they are being touted as possible favourites to go up and as the cup holders they will also be keen to have a good run in this competition as well. Eoin Prendergast is their star man but other youngsters like Liam Durkin, Lorcan Towey and Conor Flynn also showed a lot of promise in the final few weeks of last year. Kiltimagh/Knock United B were another side that struggled in League Two last year but James Costello will be encouraged by last weekend's friendly win over Claremorris B but a win here will probably be beyond the East Mayo side.

Crossmolina B v Moy Villa (Sun 11am)
Crossmolina have entered a second team for the first time and they have been given a very tough opening game as they face Hugh Langdon's Moy Villa on Sunday morning. Moy Villa have some real quality throughout their side with Luke Ruane, Ciaran Gaughan and John Judge having played at a higher level before and with John Durkan back from injury they will fancy their chances of going a long way in this competition. The jury is out on what sort of side Crossmolina B will be but Martin Langdon and Steven McHugh know their main aim is to get players ready to make the step up to their A team.

Kiltimagh/Knock Utd v Iorras Aontaithe (Sun 2.30pm)
One of the tougher games to call takes place at CMS Park when Kiltimagh/Knock United take on Iorras Aontaithe. These two sides would be amongst the favourites for this competition and will also both hope to be challenging at the top of the Premier Division. Kiltimagh/Knock are always a good cup side and with Giles McDonagh now in charge the players will be looking to make a good impression on the new manager. Iorras should have a similar team to last year which relied heavily on young players and they will be hoping the likes of Shea O'Donoghue, Daithi Cosgrove, Luke O'Reilly and Dylan Walker continue to be as influential as they look to get back into the Super League.

Partry Athletic v Kilmore (Sun 2.30pm)
Two sides that will be playing in League One this season come head to head on Sunday afternoon when Kilmore will be on the road early as they make the 130 mile round trip to Partry Athletic. Partry have added John Paul Sweeney to their strike force and the experienced striker could be the player they need to improve their goal to game ratio. Kilmore have a large squad to pick from this season as they have added a number of players to their panel who they hope will complement some of their more experienced players. Eddie Ruddy and Eamon Fallon are two to look out for but they will also need to see more experienced players like Gerard McDonnell, Dylan McAndrew, Terence Lavelle and Liam Murphy preforming at their best as they take a step up in quality this season.

Westport United B v Achill Rovers (Sun 2.30pm)
These two sides swapped divisions this year as Westport won promotion to the Premier Division and Achill were relegated to League One. Achill's have had to introduce a lot of young players into their squad in recent seasons as time has caught up on some of the older players who got them back to the Super League a few years ago. They have been rebuilding during this time and hope to reap the benefits this year in what should be a more competitive division for the Islanders. They will be looking to get their season off to a good start with a Cup run but Westport B hope to have something to say about that on Sunday afternoon. Westport's second team have some very experienced players like Padraig Folan, Michael Gibbons, Niall Quinn and Ciaran Cuddy to name but a few. They also introduced a lot of youngsters into the squad last season and they will be hoping to go a long way in this competition after getting to the semi final last time around.
Follow the site to get the latest news and results straight to your email