Mayo Football League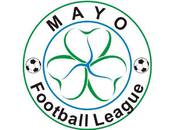 Mayo Football League
News Report
Weekend Preview Sat 9th/Sun 10th September
08/09/17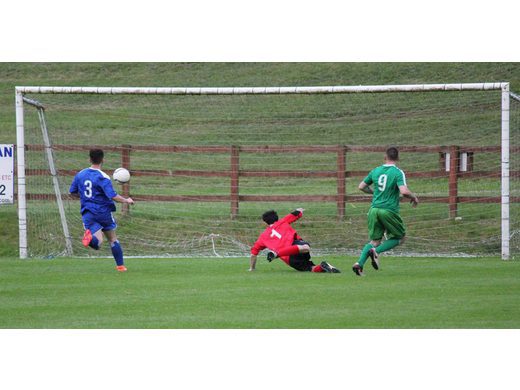 Elverys Sports Super League
Ballina Town v Achill Rovers (Sat 6pm)
Ballina Town progressed to the Connacht Gold Super Cup final last weekend with a 2-0 win over Glenhest Rovers and on Saturday evening Achill Rovers are the visitors to Belleek in a game that has little importance to either team in terms of their league positions. Achill were officially relegated after losing their last league game to Westport United while Ballina have the chance to move up to 6th position depending on results elsewhere.
Straide & Foxford United v Castlebar Celtic (Sat 6pm)
Another two teams with little to play for in the league meet at The Green as Straide & Foxford United take on Castlbar Celtic. Celtic reached the Connacht Gold Super Cup final last weekend as they finally got a win over near rivals Westport United and this win and their recent form will give them huge hope going into next season. Straide & Foxford will also be delighted with how the season has gone for them as they currently lie in 4th position as they have shown they belong in the top division after winning promotion from the Premier League just 12 months ago.
Ballyglass v Ballyheane (Sun 12pm)
Ballyheane will arrive in Michael Keaveney Park on Sunday morning knowing that a defeat to Ballyglass will end their chances of catching Glenhest Rovers and ensure that they will be playing Premier League football next season. Ballyglass are themselves in a bad run of form having lost their last 5 games so Ballyheane will see this as a chance to put pressure on Glenhest and end their own search for a win which currently stands at nine games and bring the relegation battle right down to the last day of the season.
Westport United v Glenhest Rovers (Sun 2.30pm)
Westport United will be reeling from their defeat to Castlebar Celtic last weekend but they will need to get their focus back on to league football when they face Glenhest Rovers on Sunday afternoon. They know they will retain the title if they win their two remaining games but anything but a win on Sunday will allow Manulla right back into the title race with just one game remaining. Westport will also be aware they could wrap up the title if they pick up the three points and Manulla fail to do likewise as they host Claremorris at the same time. Glenhest are still looking for that win that will put them mathematically safe so they are not ideal opponents for John Brennan's side.
Manulla v Claremorris (Sun 2.30pm)
Manulla look like bringing the title race right down to the last round of league games as their current league form has been very impressive of late. The recent signing of Jesse Devers from Galway United has given them an extra dimension to their attack and Devers has already hit six league goals in just two games. They are still hoping that Westport will drop points in one of their final two games but they will have to make sure that they hold up their end of the bargain and get victories over Claremorris on Sunday and against Castlebar Celtic in their final league game in two weeks time.
CastleCourt Hotel Premier League
Iorras Aontaithe v Swinford (Sat 6pm)
It's 17 years since the late Eric O'Reilly lifted the Premier Division Cup for Erris United and on Saturday evening his son Kyle will be presented with the trophy following his side's clash with Swinford as they secured the title with a win over Fahy Rovers two weeks ago. Even though they can't be caught at the top of the table they will be looking to keep their unbeaten league record intact in their final two games. Swinford have nothing to play for but they would still be looking to be the first team to get a league win over Iorras this season.
Crossmolina v Conn Rangers (Sat 6pm)
Crossmolina know that they will be relegated on Saturday evening if they fall to a seventh defeat in a row against Conn Rangers. It's a big ask for Derek Grehem's side to pick up three points but a failure to do so will mean that they will go into their final league game against Westport United B with nothing to play for. Conn Rangers themselves have little to play for but they will be looking to finish the season strongly and still have third place to play for.
Killala v Westport United B (Sat 6pm)
Westport United B had a big win in their last league game against Bangor Hibs that looks to have put them safe from relegation but they still need a point from their two remaining games to put themselves mathematically safe. Killala on the other hand are far from safe but have given themselves a fighting chance with two wins from their last four games. Both those wins came at home and with an away trip to Bangor Hibs to follow they will be hoping they can go into that game ahead of their North Mayo rivals.
Bangor Hibs v Ballyhaunis Town (Sun 2.30pm)
Two teams deep in relegation trouble meet in Ballybeg Park on Sunday afternoon where a win for Ballyhaunis will more or less make their position in the Premier League safe for another season while Hibs know that regardless of the result they will go into the final game with Killala still in danger of the drop. Ballyhaunis are in slightly the better form of the two but they are still searching for their first away win of the season having only picked up two points away from home. In Keith Robinson Ballyhaunis have a player in top form so Bangor will have to keep him quite if they are to have any chance of winning.
Kiltimagh/Knock Utd v Fahy Rovers (Sun 2.30pm)
Kiltimagh/Knock United were promoted to the Super League for the first time in their history on Thursday evening with a 2-1 win in Ballyhaunis and Fahy Rovers will be hoping they are still in celebratory mode as they look to get a vital win that could move them clear of the three teams currently below them. Fahy have also got the Connacht Gold Premier Cup final to look forward to at the beginning of October but they must first focus all of their attention on their final two league games as they remain just one point above the relegation spots going into this weekend's round of games.
Killeen Sports Ground League Two
Kilmore v Kiltimagh/Knock United B (Sat 6pm)
Kilmore have the chance to clinch promotion to League One on Saturday evening when Kiltimagh/Knock United make the long journey to Drum. Kilmore will be heavy favourites to get the three points they need as Kiltimagh/Knock are still searching for their first win of the season and Kilmore have already beaten them on two occasions this season. Kilmore are without their top goalscorer Sean Brogan and will be looking to other like Damien Barrett, Terrence Lavelle and Andrew Howard to make sure they have a successful return to league football by winning promotion in their first season back.
Castlebar Celtic B v Hollister (Sun 12pm)
Hollister may still be in the hunt for promotion going into their final game but they are relying on Kiltimagh/Knock United B getting a result in Kilmore on Saturday evening. Hollister must be delighted with how this season has gone but the fact that they only picked up one point against Castlebar Celtic B or Kilmore looks like they will just fall short and finish in third position. Celtic have been in outstanding form all season and were unlucky not to make it through to the Connacht Gold Premier Cup last weekend when they went down 3-1 to Premier League side Fahy Rovers.
Follow the league to get the latest news and results straight to your email