Mayo Football League

Mayo Football League
News Report
Weekend Preview - 11th/12th August
10/08/18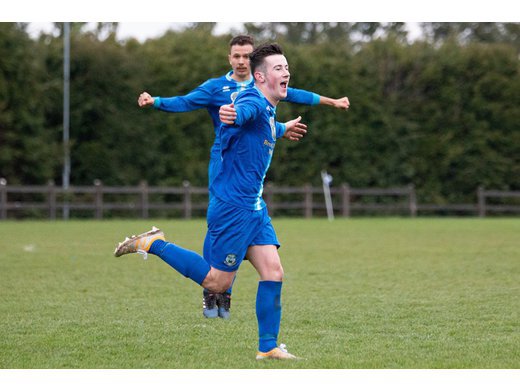 Westaro Cup Final
Ballina Town v Manulla – Sun 2.30pm)
Serial cup finalists Manulla have the uphill task of taking on Super League leaders Ballina Town in the Westaro Cup Final on Sunday afternoon. Manulla have turned their season around in recent weeks and will go into the final with a belief that they can get a result, but they will need to be at their best if they have any chance of upsetting the odds. Ballina have only been beaten once this season and have scored an average of four goals a game in the league with Benny Lavelle, Fabiano Macario and recent signing Dylan Edwards amongst the top goalscorers in the division. Manulla have won this cup in two of the last three seasons and lost in extra time to Castlebar Celtic in last year's final so they will know what it takes to enjoy a cup success.
Connacht Champions League Semi Final
Westport United v Carbury FC – (Sun 2pm)
Westport United have the chance to reach the inaugural Connacht Champions League Final when they take on Sligo/Leitrim Champions Carbury at on Saturday afternoon. They will go into this game full of confidence after a convincing 3-1 win over Ballinasloe Town in the Quarter Finals last weekend. Carbury though will be another step up as the beaten Connacht Junior Cup Champions visit United Park. Home advantage could be the key to Westport progressing to the final as there only real chance of silverware this season rests on this competition.

CastleCourt Hotel Premier League
Westport United B v Glenhest Rovers (Sat 6.30pm)
Early season league leaders Glenhest Rovers title challenge has been derailed in recent weeks as they failed to pick up any points in their last three games but they will see their encounter with Westport B as the perfect opportunity to renew their promotion hopes and get back to winning ways. Westport B have found the going very tough this season and they already look doomed to relegation as they lie seven points adrift of safety.

Bangor Hibs v Achill Rovers – (Sat 6.30pm)
A point separates these two sides in the Premier League table and both sides will know that another win will probably be enough to secure their status in this division for another season. Bangor suffered a big defeat at the hands of Conn Rangers a few weeks ago and they will hope that a few key members of the squad will return to the first eleven on Saturday evening. Achill Rovers were boosted by the signing of Terrence Devers recently and they will hope that the energetic midfielder will give them a boost for the remaining games of the season as they look to get the points on the board to ensure they move further clear of the relegation zone

Fahy Rovers v Conn Rangers (Sat 6.30pm)
Both these sides picked up crucial wins a few weeks ago as they moved clear of Ballyglass B in the fight to avoid the second relegation spot. Conn Rangers have had two successive 6-0 wins and will be confident that they can find the necessary points to remain in the Premier Division next season. Fahy are also in good form recently with two wins from their last three league games but the lowest scoring team in the division are finding it difficult to find the net regularly but with one of the tightest defences in the division they have been able to get some important wins which has seen them move six points clear of the drop.

Snugboro United v Ballygalss B – (Sun 2.30pm)
Snugboro United will be confident of making it sixteen wins in a row when they welcome Ballyglass B to Conway Park on Sunday afternoon.
Ballyglass B's good run of form midway through the season seems to have come to an end as Ray Prendergast side have failed to pick up any points in their last four games. Snugboro added the Tuohy Cup to their trophy cabinet two weeks ago as Aaron Curry's side incredible run continued thanks to a late winner from Robert Ehlert.


Ballyhaunis Town v Swinford – (Sun 2.30pm)
Swinford will have welcomed the break last weekend after their extra time defeat to Snugboro in the Tuohy Cup Final but on Sunday they face Ballyhaunis Town in a must win game as we enter the final third of the season. A win for Ballyhaunis will move them six points clear of Swinford in the race for promotion which would make Tommy Page's side favourites to join the leaders Snugboro United in the Super League next season. Both sides have some of the best attacking players in the division, but it was the defences that were on top as they played out a scoreless draw when they met earlier in the season.

Three Store League One
Ballina Town B v Castlebar Celtic B (Sat 6.30pm)
Second place Ballina Town B remain two points clear of Killala in the race for promotion and they will also have one eye on catching Manulla B in the race for the League One title. They are the top goalscorers across all four divisions with Dale Hopkins, Shane Devers, Jason Muldoon and Jordan Delaney all amongst the top goalscorers in League One. Castlebar B were dragged back into the relegation battle with a 1-0 defeat to Partry Athletic two weeks ago. Prior to that win Bryan Mannion's side have picked up seven points from nine but that defeat has now left them just two points clear of Kilmore who lie in that second relegation spot.

Manulla B v Killala – (Sat 6.30pm)
Manulla B have the chance to seal promotion to the Premier Division if they can take at least a point from their clash with promotion chasing Killala on Saturday evening. Manulla B have won their last six league games in a row but they will be more than aware that their last defeat came against Kilalla over two months ago. Killala are two points behind second place Ballina Town but they will know that a win is a must on Saturday if they are to have any chance of catching their North Mayo neighbours in the final two games of the season.

Partry Athletic v Crossmolina – (Sat 6.30pm)
Partry Athletic secured two wins in a row to move clear of the relegation zone and they know another win on Saturday will move them above their opponents and into fourth place in League One. Crossmolina have been dragged into the relegation fight in recent weeks as they have failed to get a win in their last four league games.

Killeen Sports Ground League Two
Claremorris B v Ballina United (Sat 6.30pm)
Claremorris B can overtake Hollister at the top of League Two with a win over Ballina United on Saturday evening. Ballina though are on a four game unbeaten run which included their McDonnell Cup Final win over Hollister a few weeks ago. Claremorris B though have the title in their own hands as they have a came in hand over their title rivals but having to meet both of them in their next two games means its crucial they take the three points on offer this weekend.

Newport Burrishoole v Ballyvary Blue Bombers (Sun 2.30pm)
Ballyvary Blue Bombers have also entered the title race in recent weeks and could find themselves on top of the table on Sunday evening if results go their way over the weekend. They will be wary of the challenge that Newport Burrishoole pose as Newport's only league win this season came against Ballyvary at the start of the season.
Follow the site to get the latest news and results straight to your email